Roller Derby – Mackay City Rollers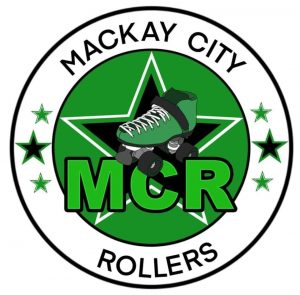 Mackay City Rollers are Mackay's original and longest running Roller Derby league. MCR offer a fun, inclusive and challenging environment for skaters and non-skaters alike, where we can offer women's, mens, mixed gender & Junior Roller Derby!
Mackay City Rollers are a non-profit organisation that is run by the members, for the members. Each year we host The Great Barrier Grief tournament (held May long weekend) which brings interstate leagues and officials to our amazing city. MCR enjoys various activities throughout the year, not just in Mackay. We travel interstate and represent our home town in the sport we love, as well as travelling around Queensland in order to play other regional and metropolitan teams. You'll often see us at the Sugar bowl, skating along the breakwall or just skating around town.
Our biggest achievement in 2019 was having our league play in its first interstate game against Darwin, in Darwin. Looking into 2020, we are heading to the biggest roller derby tournament in the world, The Great Southern Slam, in Adelaide. With several coaching sessions from international coaches and coaches from throughout Australia, 2020 is going to be our biggest year yet. We are proud to represent Mackay as Mackay City Rollers!
If you would like more information, please email info.mcrm@gmail.com.
You can come along to any training session and have a chat
Or you message us on Facebook

TRAINING DAYS & TIMES
We have 4 training days a week at Mackay Leisure Centre:
Sundays: 4pm – 7pm is made up of a mix of beginners and advanced skaters and inter league scrim
Tuesdays: 7pm – 8.30pm beginners and in the non busy time fitness on wheels
Thursday: 7pm – 8.30pm advanced skaters
Saturdays: 8.30am – 10am Juniors