Inline Hockey
All ages and skill levels are welcome!
Spectators are welcome to watch.
Find us on Facebook
2020 Times and Dates below.
If you have any questions or would like to Join please fill out your info
Dates for terms 2020
Term 1: Tuesday 28th January to Friday 3rd April
Term 2: Monday 20th April to Friday 26th June
Term 3: Monday 13th July to Friday 18th September
Term 4: Tuesday 6th October to Friday 11th December
Time for sessions
Monday – Seniors training and games from 6.30pm-7.30pm
Wednesday – Junior/ Intermediate 5.30 – 6.30 and Senior games from 6.30pm-7.30pm
Friday – Junior and Intermediate training from 5.30pm-7.00pm
Skill levels required – ages from 5 and up and all skill levels
Cost per week/term and any applicable insurance costs –
We offer 2 free trials to see if you like the sport and continue to have the most fun on wheels.
Registration is paid to Skate Queensland to cover player insurance.
$110 for Developmental Registration for beginners OR $130 Competitive Registration
Term fees cover our rink hire
$200 per term for training and game sessions OR $20 casually per game & training
Equipment Requirements
When starting out the Club has protective equipment to borrow and limited sizes in skates available also.
Must have protective cup (box), mouth guard and skates as a minimum.
When purchasing own gear, you need:
Shin pads
Elbow pads
Inline hockey stick
Skates
Gloves
Helmet
Girdle (optional – but wise for new starters – protects tail bone)
Enquiries Welcome via our Facebook page, email or in person.
Come join us at Mackay Leisure Centre, 95 Broadsound Road, Paget Mackay.
mackayredbacksinlinehockey@gmail.com  or 0457 587 581
Club Contacts
President – Belinda Cook
Vice President – Sue Davies
Coach – Zach Roberts
Secretary – Hanna Atherstone/ Zach Roberts
Gallery-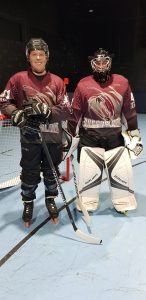 Zach Roberts & Kris Strappazon QLD Nationals

Getting Game Ready!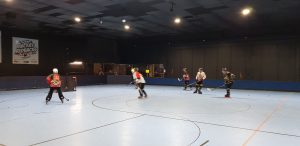 Seniors Game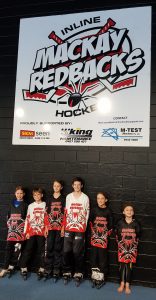 Some of the Juniors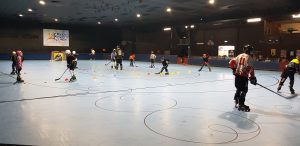 Training Session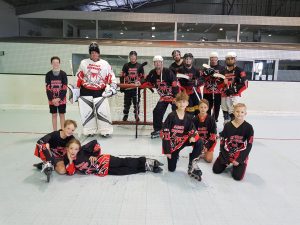 Seniors and Juniors Comp

Seniors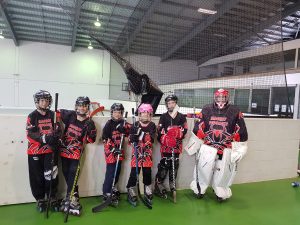 Juniors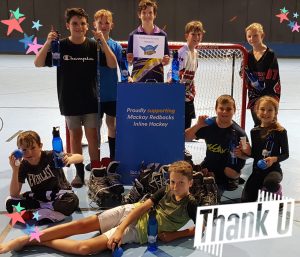 Local Search Proudly supporting Mackay Redbacks Inline Hockey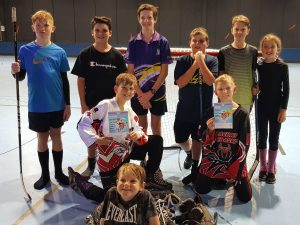 Junior Star and Player of the Week